General Review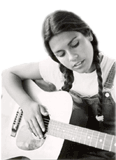 In making a general review of our Arke Promotions and Arke Ministries Websites plus others we are associated with.

The Bible tells us that we should store up treasures in Heaven, where neither moth nor rust can destroy.

There is a huge amount of information from many sources that go to make up all that the
ARKE PROMOTIONS GLOBAL NETWORK
does.

We have travelled though only a small percentage of all the website that we are involved in and you will see links in our websites to many different helpful things

As in my final page I will be putting together next
I will deal with some of those missing websites their.



But we need to keep our hearts focused on the things of heaven that are eternal.

See also Arke Promotions - net